The Center's camps have consistently garnered acclaim for a positive, experiential environment, with great outdoor programs and a passionate, highly skilled staff. Host your camp at the Center or enroll in one of the many camps the Center produces each year.
Our facility is open year-round and is designed for groups at affordable prices. We offer a complete line of services including handicapped accessible heated lodging, dining service, wireless internet, meeting rooms, audio-visual equipment, and recreational facilities.
Equine and Canine Camps welcome too! The Center sports a 44 stall barn, a large, professionally installed sand ring, two grass rings. The Center's facilities are dog friendly as well.
We have been accredited by the American Camp Association since 1995. The American Camp Association collaborates with experts from the American Academy of Pediatrics, the American Red Cross, and other youth-serving agencies to assure that current practices at the camp reflect the most up-to-date, research-based standards in camp operation.
4-H Camps
The Center hosts 4-H camp for the following county 4-H programs: Arlington, Alexandria, Culpeper, Fairfax, Fauquier, Frederick, Loudoun, Orange, Prince William, Rappahannock, Warren.
2019 4-H Camp dates
June 2-6: Orange, Madison
June 9-13: King George, Caroline
June 16-20: Loudoun, Fauquier
June 23-27: Culpeper, Shenandoah, Rappahannock, Spotsylvania
June 30 – July 4: Fairfax, Alexandria, Arlington
July 7-11: Frederick, Page
July 14-18: Clarke, Warren
July 21-25: Prince William, Stafford
Cloverbud (Parent-Child) Camp
Parent-Child Cloverbud Camp is a two-night residential camp designed to give younger children (ages 5-8) an opportunity to spend the night away from home and experience what 4-H camp has to offer while sharing this experience with a parent, grandparent, or other trusted adult. It is a wonderful opportunity for youth to make new friends, gain new experiences, and most importantly, have fun!
Date for 2019 Summer Cloverbud Camp is July 12-14. Registration opens June 1, 2019.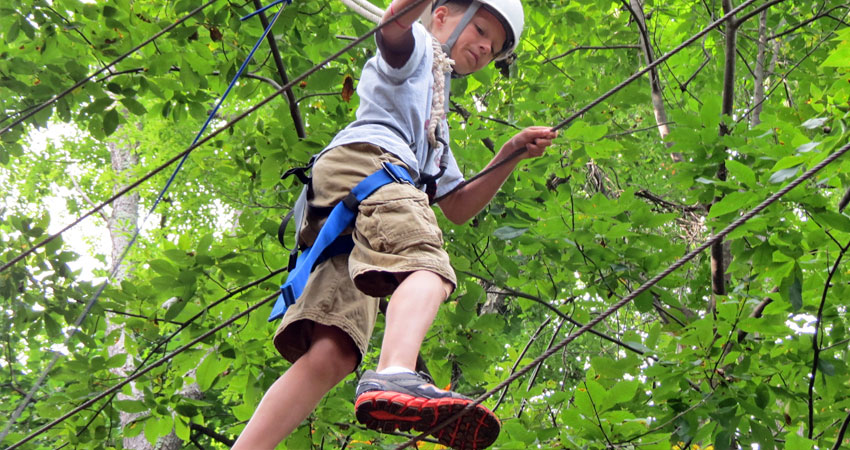 Camp Fantastic by Special Love, Inc.
The adventure these special children discover at camp is therapeutic in so many ways. By the end of the week of Camp Fantastic, the once-timid troupe of pediatric cancer patients has built a bond as strong as any these kids will ever experience.
https://vtnews.vt.edu/articles/2018/10/cals_campfantastic2.html